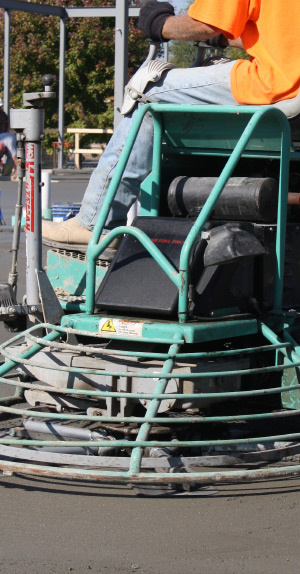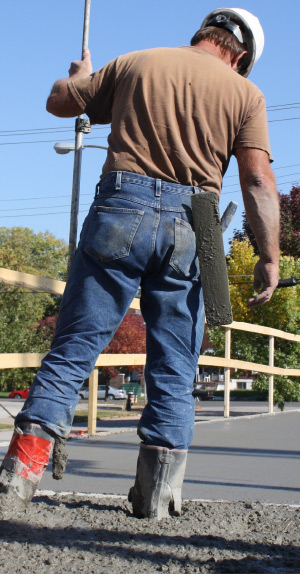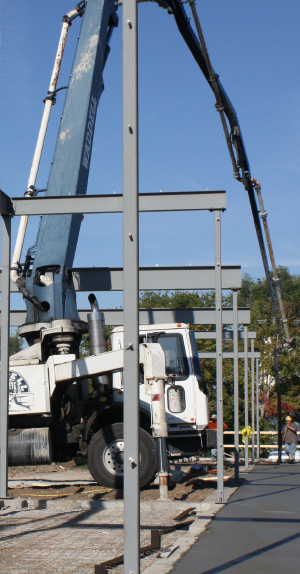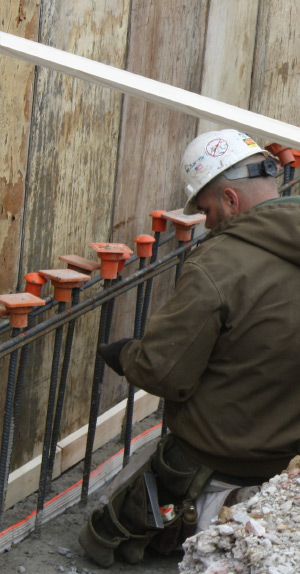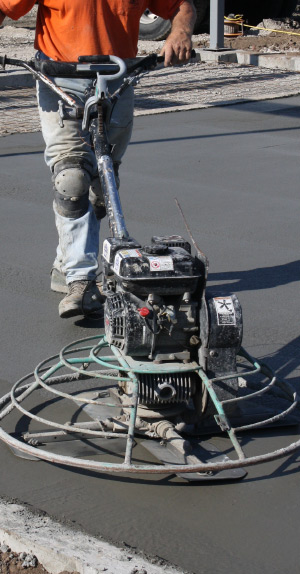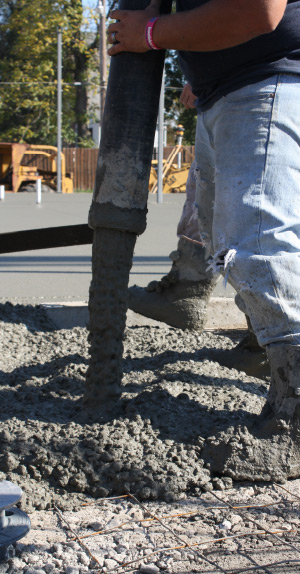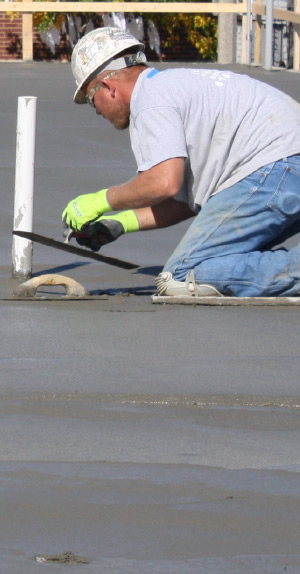 Commercial
Commercial concrete can be found nearly everywhere in a building, including the walls, floors, exterior walkways and pavements, and even the architectural details. Commercial concrete usually has greater demands placed on it in terms of structural performance and durability. Waddell Concrete is capable of producing slab tolerances of FF50 and above. Waddell Concrete's Pump Truck has a vertical reach of 117 feet, 200 yd/hr, 1300 psi concrete pressure, 4-section boom with 5" line.

Concrete floors in high-visibility retail stores or restaurants may also require special decorative treatments to attract attention or convey a certain atmosphere. Sometimes they are colored or patterned to direct the eye and improve traffic flow. They may also be colored or graphically enhanced to reflect the theme of a restaurant or business.

Concrete parking lots are a good investment for commercial facilities because they are easier to maintain, have a longer life span, and can support heavier vehicle loads than asphalt parking lots. They also are lighter in color, helping to reduce exterior lighting costs.

Waddell Concrete's Flatwork and Foundation Division are ready to meet your needs in the world of CONCRETE!